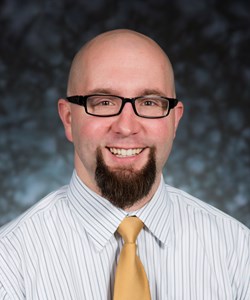 Mat Trampski
Director of Partnerships and Analytics, Corporate and Global Partnerships
(765) 494-1049
Mat joined Purdue in 2013 as the IT Director for the Technical Assistance Program, (TAP).  In this role, Mat provides oversight and direction to the embedded IT staff that directly supports TAP, the Manufacturing Extension Partnership (MEP), and the Purdue Healthcare Advisors (PHA).  The IT staff also provides project work and support to a handful of other Purdue departments. 
In 2016, Mat added the Office of Corporate & Global Partnership (OCGP), Director of Partnerships and Analytics to his responsibilities.  In this additional role, the responsibilities include managing several corporate partnerships for the university as well as analytics support and direction for OCGP. 
Mat received is B.S from Purdue in Computer Technology - Telecommunication & Networking Technology.  After graduation, Mat started his career in the Washington D.C. metro area with Lockheed Martin EIS as a direct-billed federal contractor.  After Lockheed Martin, Mat also worked with General Dynamics AIS, Advanced Systems Development Inc., and Blackbird Technologies.   During his time with these companies, Mat supported several federal agencies including The National Reconnaissance Office, National Geospatial Intelligence Agency, The Immediate Office of the Secretary of Defense, and other non-attributed DoD and intelligence agencies.
Mat has been married to his wife Katrina for 15 years.  They have two children.  Mat and his family enjoy living on their small hobby farm where his kids have 2 dogs, 1 cat, 1 rabbit, and 25 chickens.  Mat also enjoys tinkering in his shop, playing disc golf, kayaking, and other outdoor activities.