Overseas Visiting Doctoral Fellowship
The Indian Science and Engineering Research Board (SERB) has opened up opportunities for enhancing mobility of Indian research students at the PhD level. The Overseas Visiting Doctoral Fellowship (OVDF) Scheme was designed with a primary objective to offer opportunities for PhD students admitted to Indian institutions to gain exposure and training at overseas universities / institutions of repute and in areas of importance to country for period of up to 12 months (extendable up to a maximum of six months on case-by-case basis, based on performance evaluation) during their doctoral research.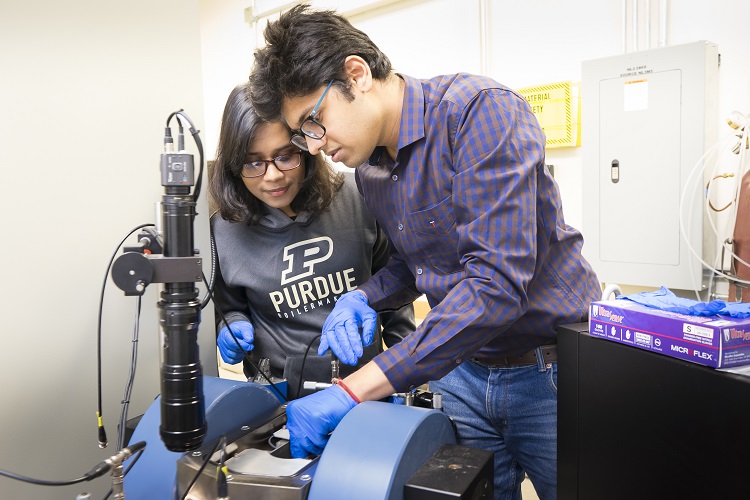 OVDF – Overseas Visiting Doctoral Fellowship Purdue has a partnership agreement with SERB. As such, Indian PhD students who are interested in an OVDF at Purdue will submit their preliminary application materials directly to Purdue. Purdue will then forward the university's applications to the SERB committee for final consideration and approval. Thus, please note that applicants for OVDF at Purdue should NOT apply on the SERB website. A full program description of SERB benefits and requirements for OVDF is available here.  Application process will be open from May 1 – June 30, 2018. COMPLETE application materials must be received by 11:59 EDT on June 30 to be considered in this call.
To submit an application to conduct research at Purdue under OVDF, you must first submit a completed Purdue OVDF application form together with an invitation letter from a Purdue faculty member who has invited you to be a guest researcher in his/her lab and the proposed dates of your stay (Jan 2019 start dates recommended). The application form and letter should be sent to Heidi Arola, Managing Director for Global Partnerships, at harola@purdue.edu. This will provide Purdue with notification of your interest as you gather the other required documents. Detailed instructions and a list of required documents for Purdue's OVDF program are available here. PLEASE NOTE: Purdue will not be able to match prospective students with faculty in their areas of study; students are responsible for contacting Purdue faculty on their own.
Contact